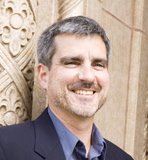 John Horning, M.D. Urgent Med Housecalls was established by Dr. John in 2007.  He has practiced hospital emergency medicine since 1996. He attended Northwestern University Feinberg School of Medicine and thereafter completed a residency in Emergency Medicine at Columbia University Affiliate – Morristown Medical Center in New Jersey. During his final year he was honored to serve as Chief Resident of Emergency Medicine. He served as Emergency Medical Services Director for the Southern Region of New Hampshire, and also served as Treasurer for the New Hampshire State Chapter of the American College of Emergency Physicians. He is a Fellow and Founding Member of the American Academy of Emergency Medicine and has been a Diplomate of the American Board of Emergency Medicine since 1997. Dr. Horning is board certified in emergency medicine and has practiced in hospital ER's in Manchester, New Hampshire, Bellingham, Washington, Truckee, California, Sonora, California, and Helena, Montana. He relinquished his regular position in the emergency room at St. Joseph Hospital in Bellingham, Washington in 2005 to relocate with his wife and two daughters to Prague, Czech Republic for a year away. During that time he commuted to Vail and Aspen, Colorado where he provided urgent house call medical services to the resorts, hotels and local residences. He discovered that house call medicine provided the opportunity to connect with patients that he had rarely experienced in the emergency department because of time constraints. He observed that patients were appreciative of the convenient and professional service that was offered by he and his colleagues providing urgent care focused hotel & house calls. From this experience he determined to establish a hotel and house call service for the San Francisco Bay Area. After a year in Prague he and his wife and two daughters returned to the United States to San Francisco to live close to family, enjoy all that the city has to offer, and launch Urgent Med Housecalls.  Dr. Horning currently continues to practice emergency medicine in Helena, Montana, in addition to running Urgent Med Housecalls.  He commutes regularly between Montana and California, and personally offers house calls to patients in the San Francisco Bay Area, Los Angeles, San Diego, Palm Springs and Rancho Mirage, California.
Aaron Levine, M.D. Attended Albert Einstein College of Medicine -Yeshiva University after receiving a bachelor of science degree at City College of New York where he graduated Phi Beta Kappa. He interned at the Jewish Hospital of Brooklyn, then completed residency at Lenox Hill Hospital and Brookdale Hospital in Brooklyn, New York. He completed a research fellowship in Cardiology at Mount Zion Hospital & Medical Center in San Francisco. He has practiced urgent care medicine, occupational medicine and internal medicine at various hospitals throughout the Bay Area prior to joining Urgent Med Housecalls in May 2015. He is fluent in Spanish and several other languages. Dr. Levine currently offers house calls throughout San Francisco.
Kendall Allred, M.D. -Board Certified Emergency Medicine Dr. Allred is a board-certified emergency medicine physician who has recently rejoined Urgent Med Housecalls after working in several practice environments out of the area over the past 4 years.  Raised in rural Arizona, he attended medical school at the University of Arizona where he also received his Master's in Public Health with a focus in Public Health Policy and Management. He completed his emergency medicine residency training right here in the Bay Area at the UCSF-SFGH program in San Francisco. He also served on the prestigious American Medical Association's Board of Trustees during formation of the Affordable Care Act. He also continues to practice emergency medicine in one of the Bay Area's busy emergency departments. Offering house calls for San Francisco Bay Area, including Peninsula down to Silicon Valley.
Sammantha Li Boaz, FNP Received MSN for Family Nurse Practitioner at UCLA after attending Johns Hopkins University for BS, Nursing. Prior to that she received a BA in psychology at UC San Diego. She has worked as nurse practitioner in emergency departments at UCSF, and in Torrance, California. She previously worked as a registered nurse at UCLA emergency department, and in various hospitals east, including in Baltimore, Boston and Cambridge. She is fluent in conversational Spanish. She is currently offering house call services primarily in San Francisco & the East Bay Area.
Diane Robbins, ANP Attended Yale University School of Nursing for RN and MSN degrees after obtaining BA from Evergreen State College, Olympia Washington. She has worked in various healthcare settings around San Francisco, including UCSF, SF General Hospital, Haight Ashbury Free Clinic, and has provided house calls on the streets with the San Francisco Homeless Outreach Team. She is fluent in Spanish, as well as basic French and Portuguese. She is currently offering house calls in San Francisco and the surrounding areas.
Robin McBride, FNP is a Family Nurse Practitioner offering house calls for San Francisco, Oakland, Berkeley and surrounding areas of the East Bay.
Skip the traveling, uncomfortable waiting rooms and long delays.
Get quality care in the comfort of your home.