We Come to You!
On Demand Adult & Pediatric Mobile Medical Services for the San Francisco Bay Area
For your convenience, we bring medications, IV fluids, splints, stitches, lab tests, injections and much more to you!
Have a Unique Situation That You Need Help With? Call Us Now To See How We Can Help You!
Request A Visit or Call Us +1-415-680-4153
About Us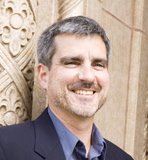 Urgent Med Housecalls was launched in 2007 by John Horning, M.D., FAAEM, a veteran board certified emergency medicine physician. He envisioned a kinder, gentler, more convenient medical care option for patients. Urgent Med Housecalls is the only doctor house call service in the Bay Area staffed by board certified emergency medicine physicians who carry IV fluids, medications, stitches, splints, & much more for the ultimate in high quality on-demand mobile medical care that patients deserve.
What Our Patients Say
Absolutely amazing service! Dr. John is responsive, personable, and professional. I was able to save my PTO by not taking off, I was able to get the medicine I needed right away without having to travel to the pharmacy, and he gave me all the forms I needed for insurance.  I could not be happier with the service! 🙂Heather V.
Absolutely fantastic! I am new to the area and haven't found a primary care physician yet. I was shocked at how quickly and easily I was able to be seen by a physician. Sparing all details, this is by far the best healthcare experience I have ever had. I would recommend this service to everyone.Hillary S.
At this point, the world must know that Urgent Med Housecalls is the best kept secret in San Francisco. All deserve great medical care at a fair cost, and Urgent Med Housecalls is the most amazing service I have ever experienced in my life!!!!Lucy H.
I just wanted to let you know, that my insurance reimbursed me the expenses. Thank you again and lots of greetings from chilly Berlin.
I am really emailing you to express my extreme gratitude for your prompt and efficient service. Your bedside manner almost made it a pleasure to be ill ! (Maybe that's stretching it a bit). May you have every success in your venture to help people who become ill in unfamiliar surroundings.
Your bedside manner was amazing.  Thank you so very much.
Dear Dr. Horning we re writing to you from Monterey to thank you for your human  quality above all! We re doing much better now! Remember you got friends in Buenos Aires!
Thanks John for the great service. I was feeling much better within 24 hours …….Thanks again.VK –Monroe, CT
Why Urgent Med Housecalls?
100% Attention
When we are with you, we are focused on treating only you, without a waiting room full of patients nearby.
At Your Location
Whether you are at home, hotel, workplace or elsewhere, we come to you.
Skilled Professionals
Our physicians are board certified in Emergency Medicine and have years of experience and training so you get the best treatment. 
On Your Time
Need us now?
No problem. Want to make an appointment? You can do that too.
Privacy and Security
Care in the comfort and privacy of your own home or other place of your choice.
Affordable
Our service is surprisingly affordable, and may be reimbursable by your insurance plan. We provide insurance forms.
Skip the headaches that come with traditional office visits.
3.5 Hours
Average expected wait time for an emergency room visit in San Francisco.
2 Million
Estimated annual number of patients infected in a hospital or other health care facility.
Want to get in touch?
Request our services or ask a question here and we'll get right back with you! Please do not enter confidential health information on this form.
Thank you!